Baghdad Airport (BGW)
Find the most important information about Baghdad Airport: Departures, Arrivals, Parking, Car Rentals, Hotels near the airport and other information about Baghdad International Airport (BGW). Plan your travel to BGW Airport with the information provided in this guide.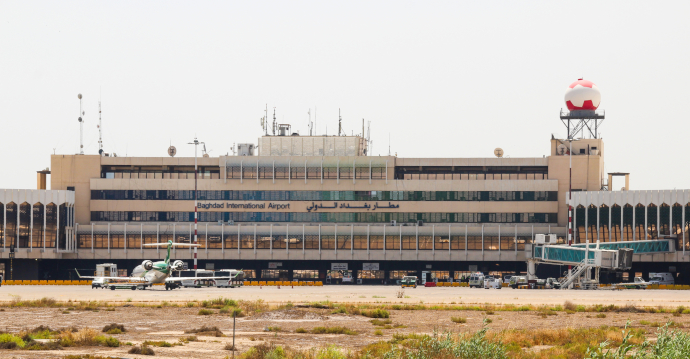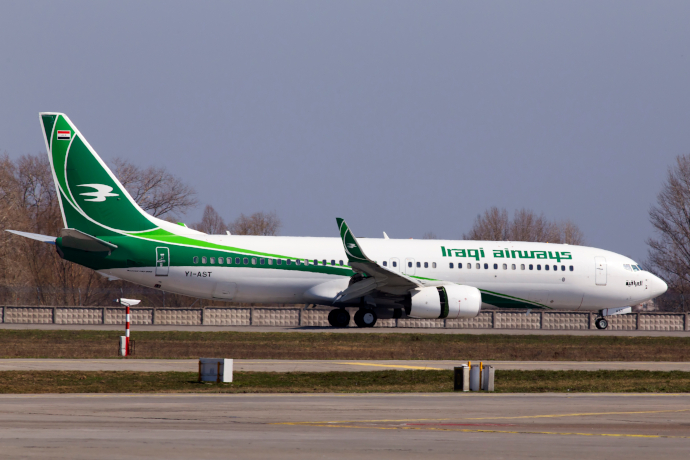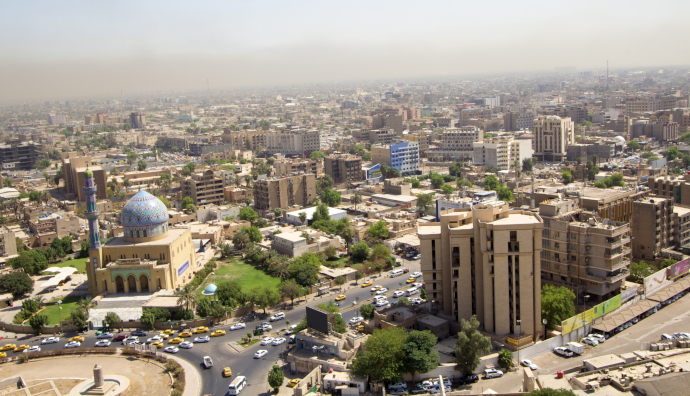 Baghdad International Airport (IATA: BGW, ICAO: ORBI), also known as Baghdad Airport, is Iraq's largest international airport. It was previously known as Saddam International Airport.
Baghdad Airport is located 10 miles (16 km) west of downtown Baghdad.
Baghdad Airport is a hub for Iraqi Airways, Al-Naser Airlines and FlyBaghdad.
It is planned to expand Baghdad International Airport and double its capacity to handle over 15 million passengers per year. The expansion includes the construction of three new passenger terminals.
Baghdad Airport has a couple of passenger terminals: The Military Terminal (New Al Muthanna Air Base, the Iraqi Air Force Base), and the Civilian Terminal (Passenger Terminal).

There is another VIP Terminal specially reserved to welcome personalities.
Baghdad Airport is equipped with some of the following Services:
- Bars and Restaurants
- ATMs
- Banks
- Currency exchange
- On-airport hotels
- Prayer rooms
- Assistance to passengers with special needs
- Medical care
About Baghdad
Baghdad is the largest city and capital of Iraq, being the second largest city in West Asia. The city lies along the Tigris River, founded in the 8th century and considered an important site for the Islamic world in the past.

As main sights, Baghdad hosts the National Museum of Iraq, which was looted due to Invasion of Iraq in 2003, Mutanabbi Street, Al-Shaheed Monument, Qushla, among others.

Given the existing lack of security, we do not recommend to visit Iraq unless it is strictly necessary.
It is strongly recommended to have a safe, secure and trustful transportation to get around Baghdad and Iraq in general.

Terrorist and suicide attacks can happen anytime anywhere and westerners happen to be the main target, that is why Iraq nor Baghdad aren't a tourist destination. Unless you have to travel there for work reasons, US Army, Embassy, etc. We do not recommend to visit the country (it is one of the most dangerous places on Earth).

See more information about the means of transportation at Baghdad Airport:

Bus: Some buses depart from Baghdad Airport to the city center.

Hotel Shuttles: Various hotels located at Baghdad Airport and vicinities provide shuttle bus service.

Taxi: Available at Baghdad Airport. Passengers can book a taxi or a private taxi prior their arrival.

See more information

Car Rental: Passengers can rent a car at Baghdad Airport as well as a driver service.

See more information
Contact
Address: Airport St, Baghdad, IRAQ
Phone: +964 0790 140 3537
Email: IBIAP1@yahoo.com